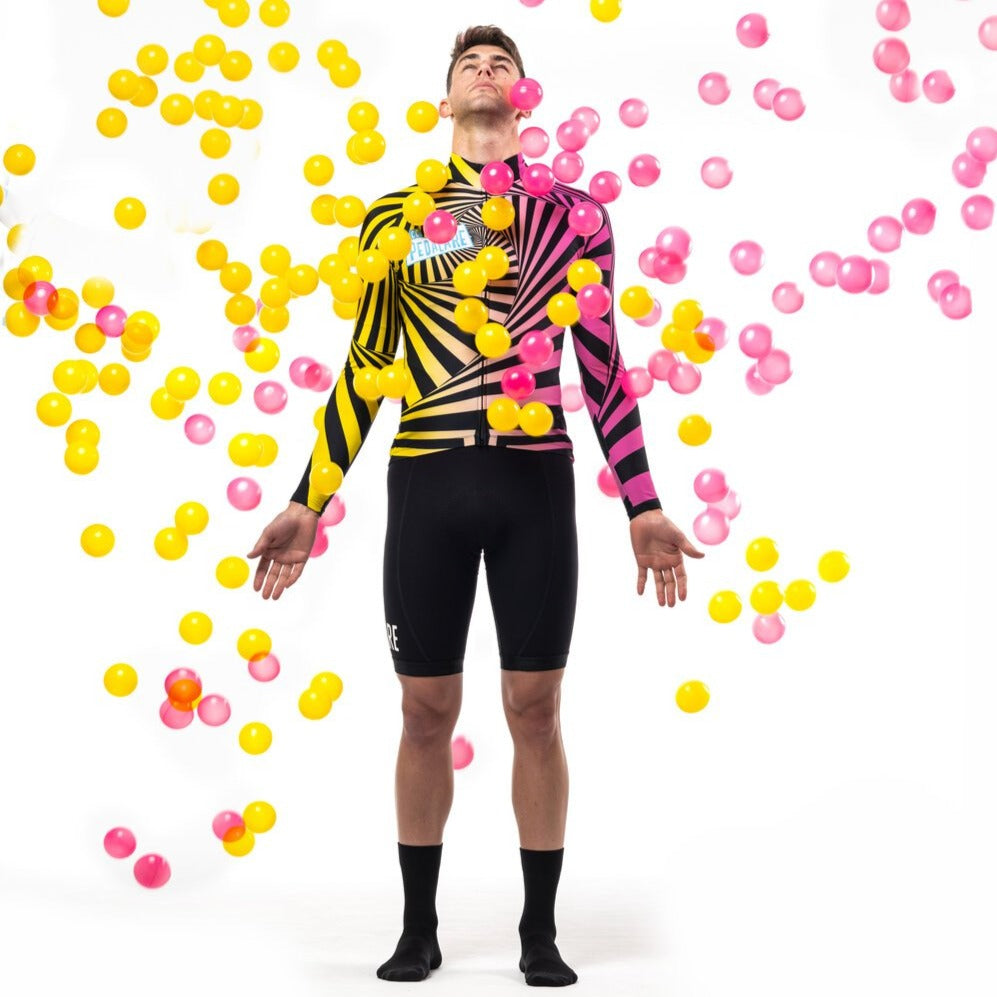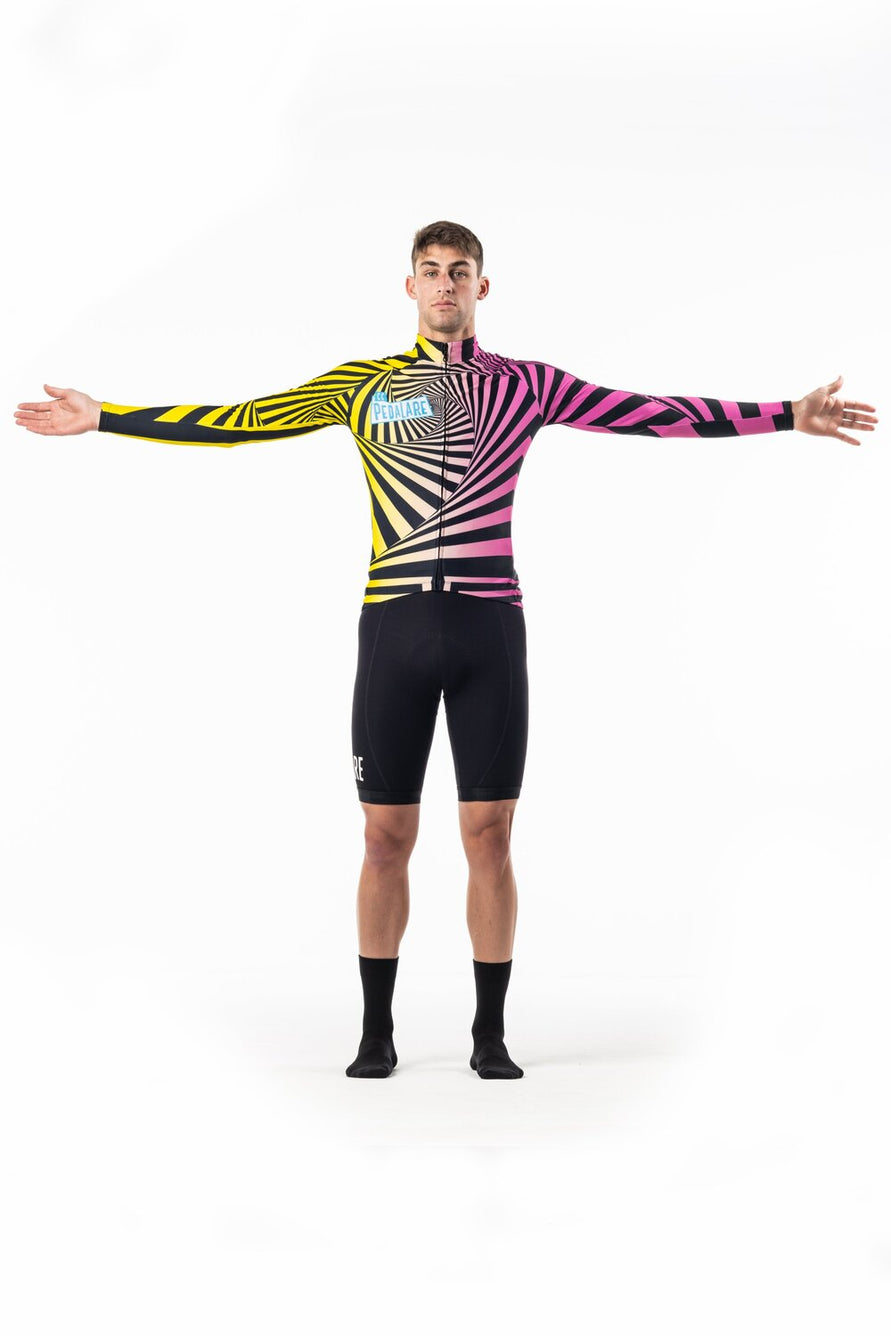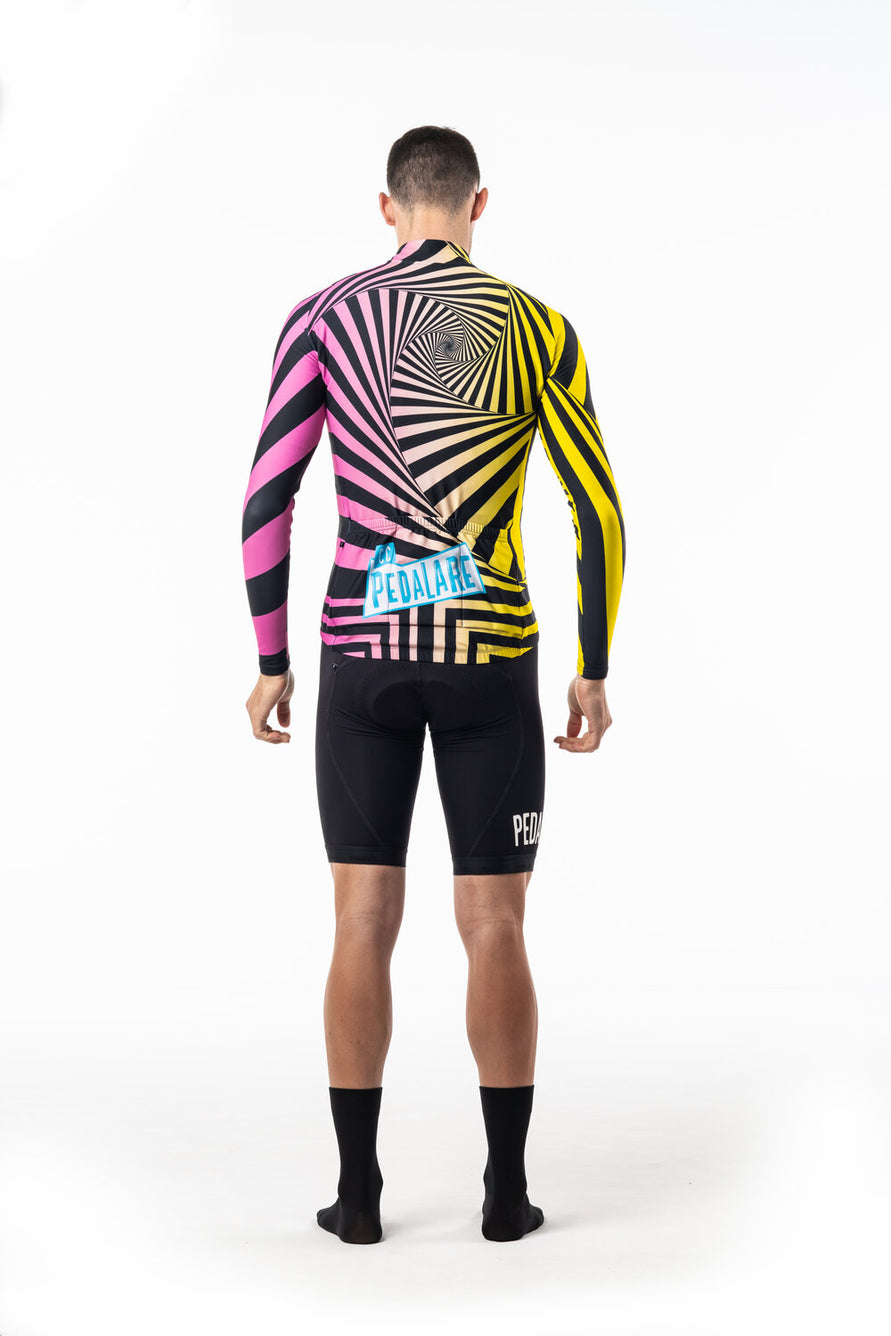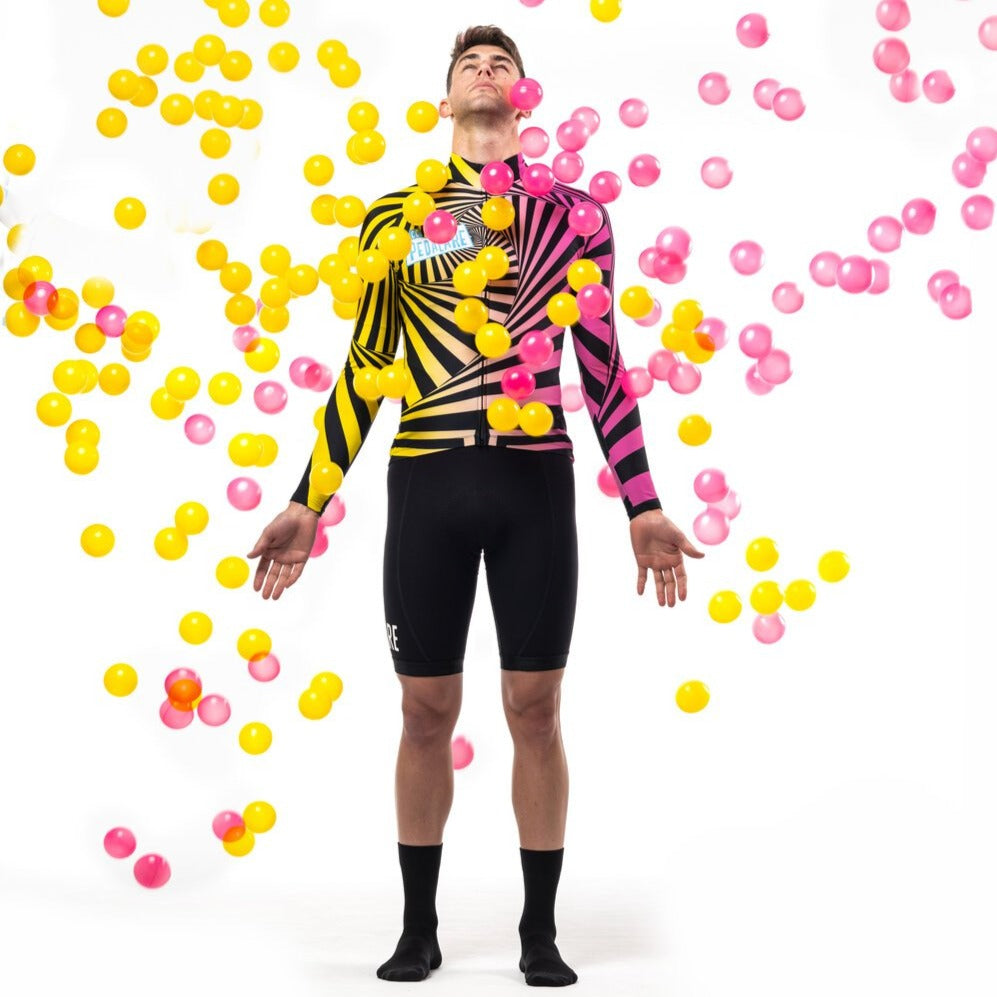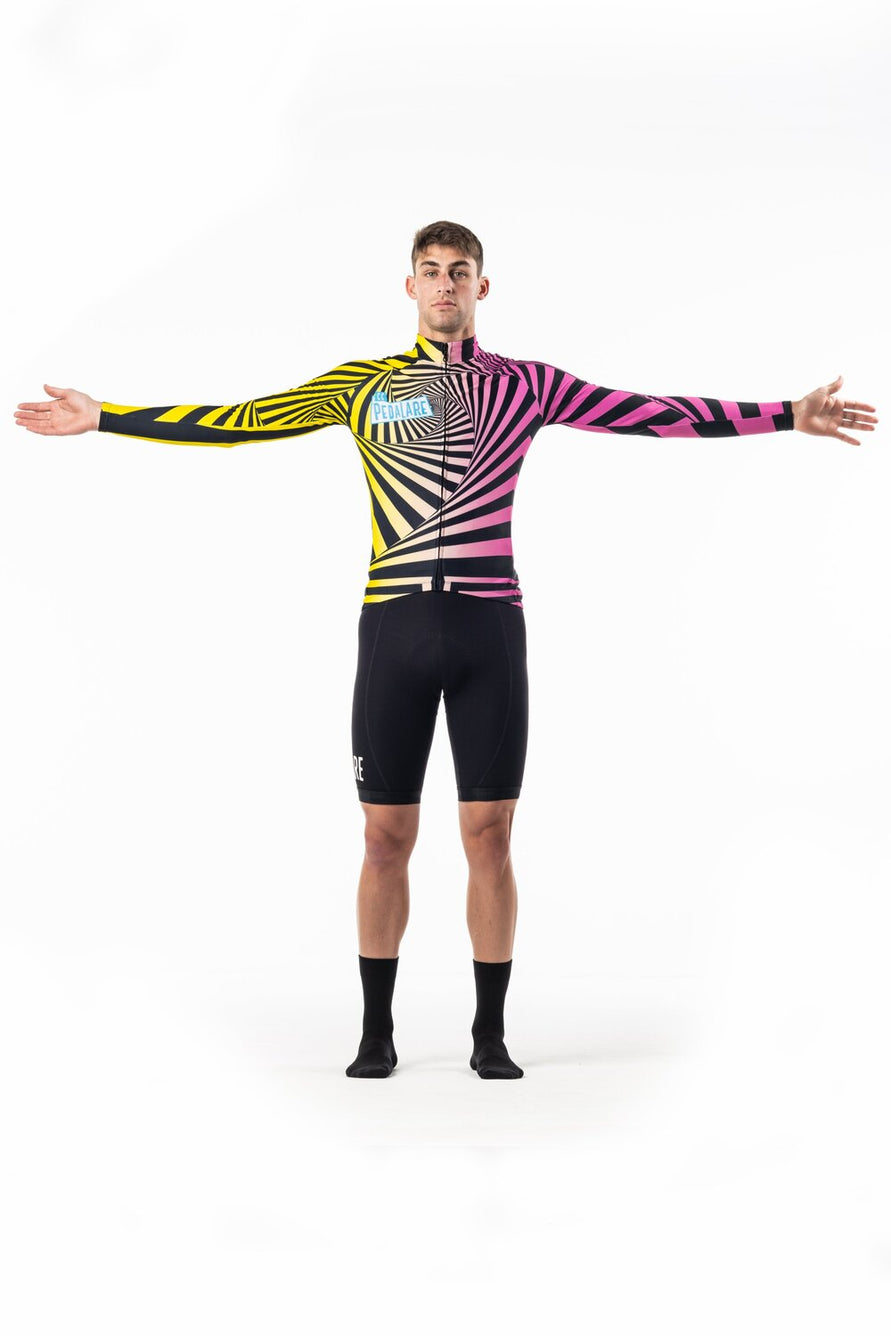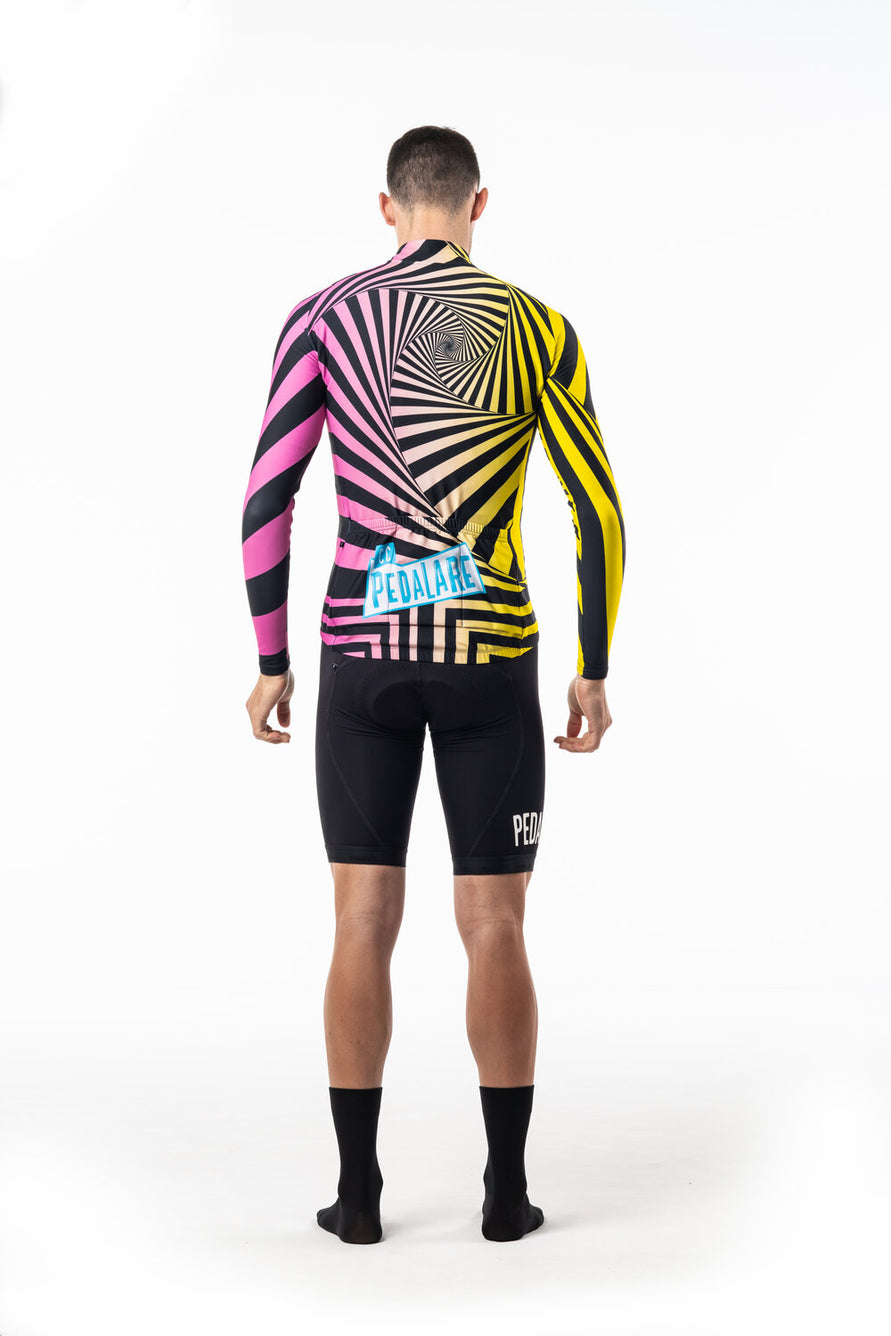 LIMITED- Homage Series... Vision Long sleeve
The Homage series.
Inspiration comes from many places. One thing is for sure that iconic designs should never be left in the past and this series celebrates imagery that reflects our youth, that inspired a generation of artists. With that we pay homage to the iconic images of the past and apply images not associated with cycling, to cycling.
First up it is the iconic geometric shapes of Vision Skateboard/Street Wear. There is no hiding that our youth was spent rolling around on a skateboard. There is something freeing about moving around on the streets on a skateboard. The endless paved arena that is our playground. Very similar could be said to the feeling you get from exploring roads on a bike. Nothing more needs to be said.
be seen. express yourself. pay homage.
Lightly Brushed and thermal. With a windproof front panel this long sleeve is the perfect item for those chilly spring mornings and for when the sun goes down.
Race cut

Long tight fitting sleeves

All high quality Italian brushed fabric that provide excellent comfort, breath-ability, moisture wicking, while the front panel also blocking 85% of wind.

Good for temperature between 7 and 18 degrees, so perfect for spring and the Perth winter

Of course… 3 rear pockets
SIZING CHART