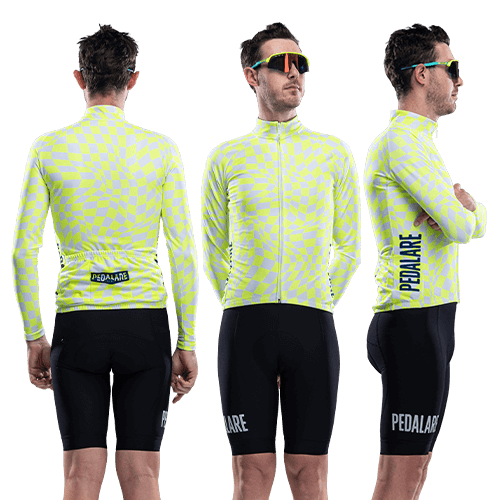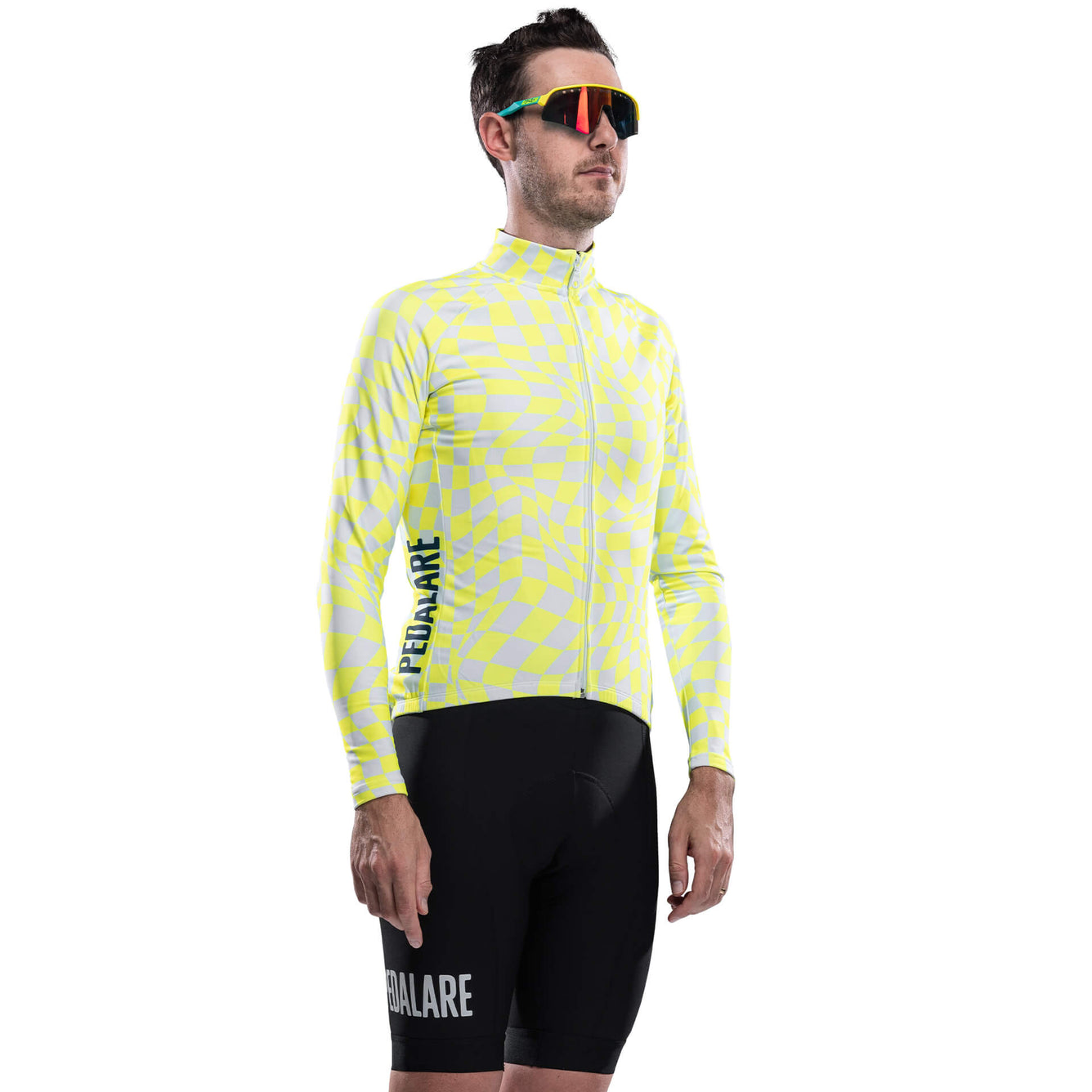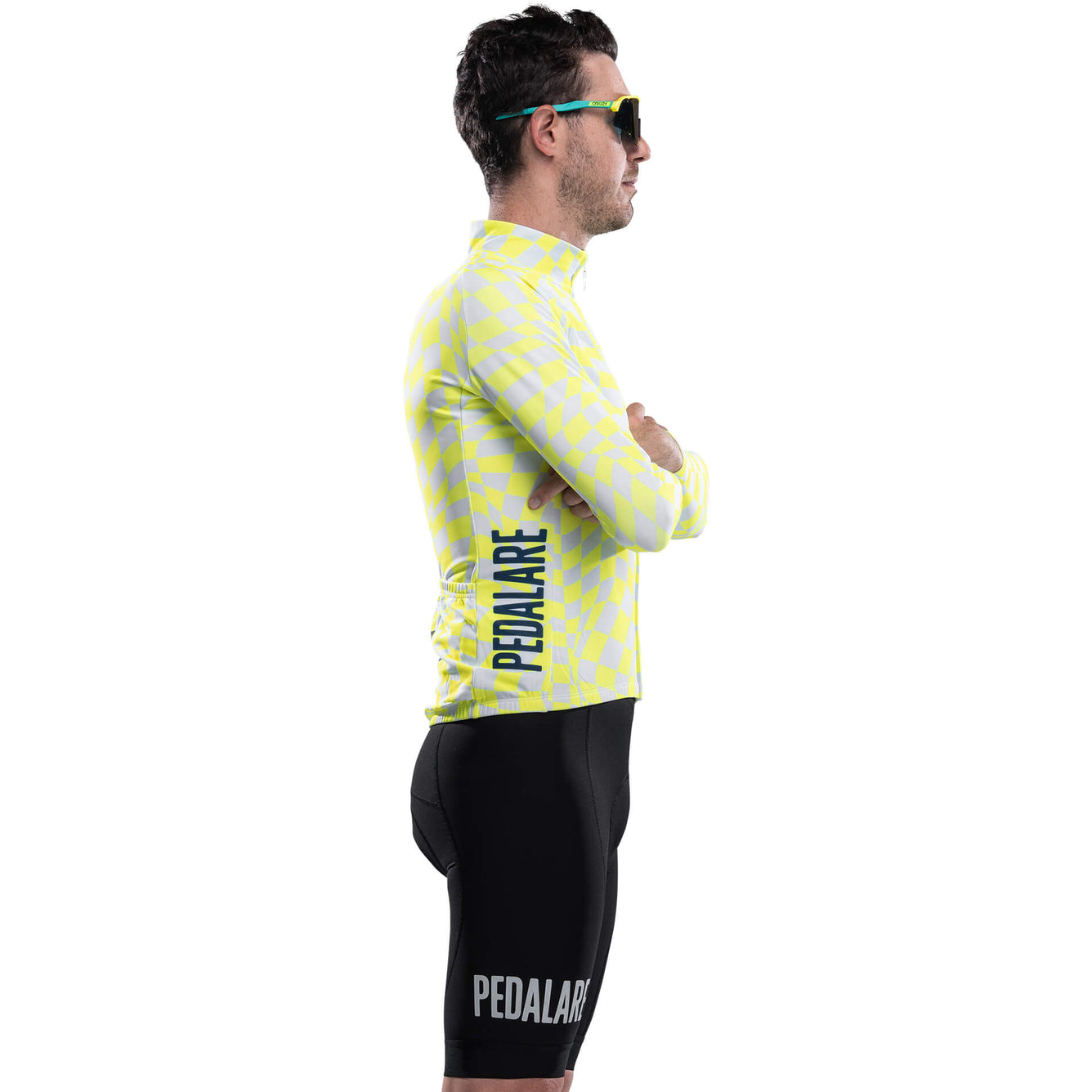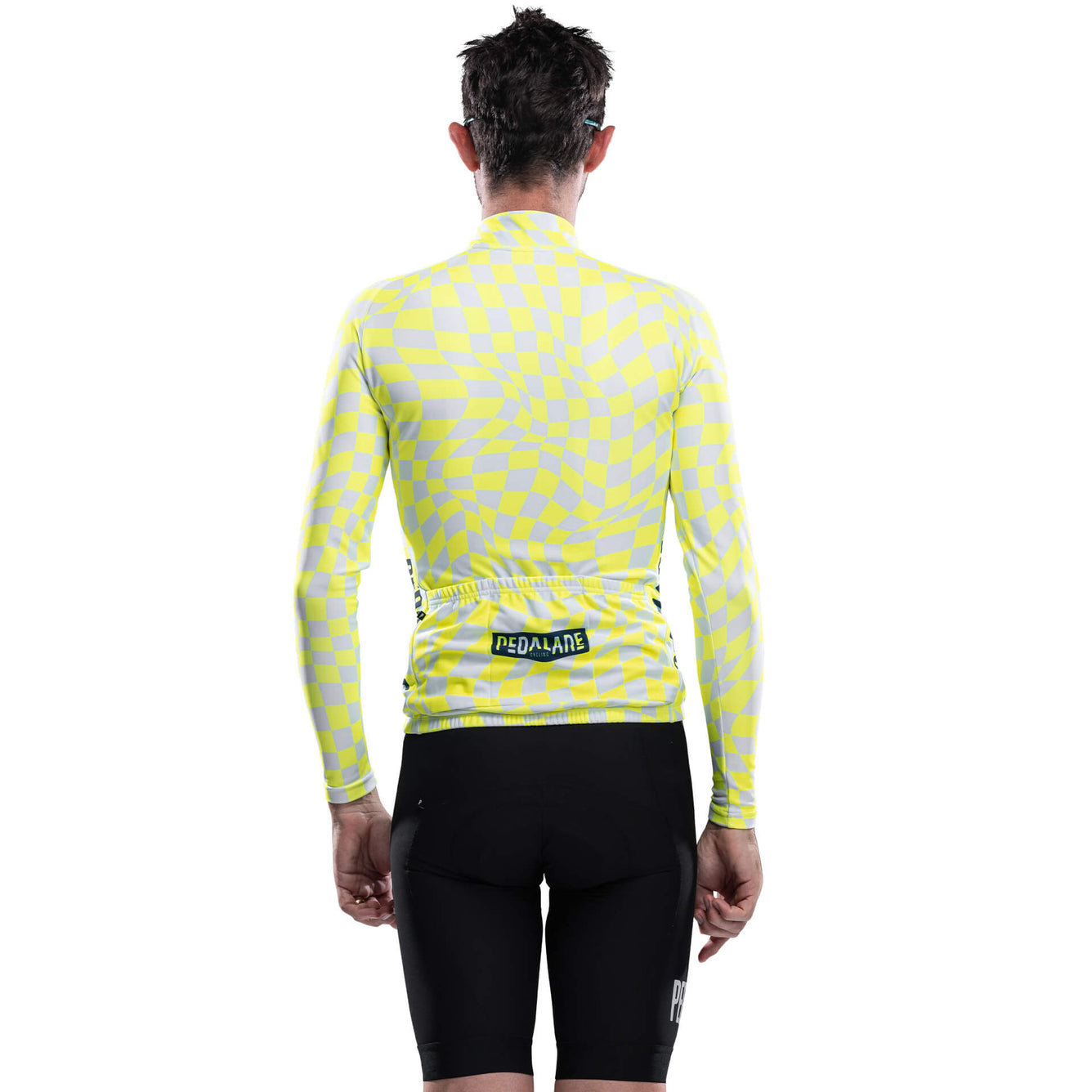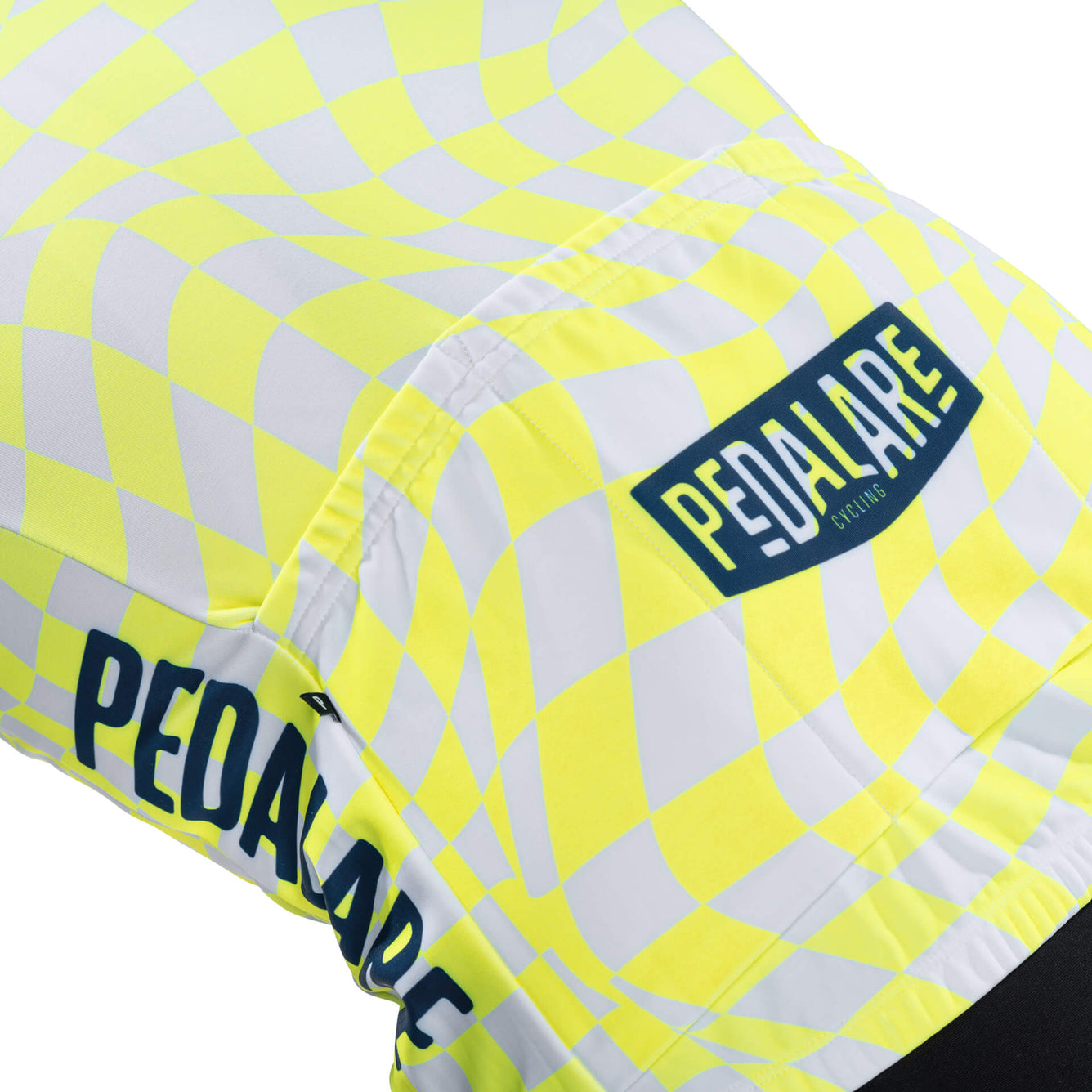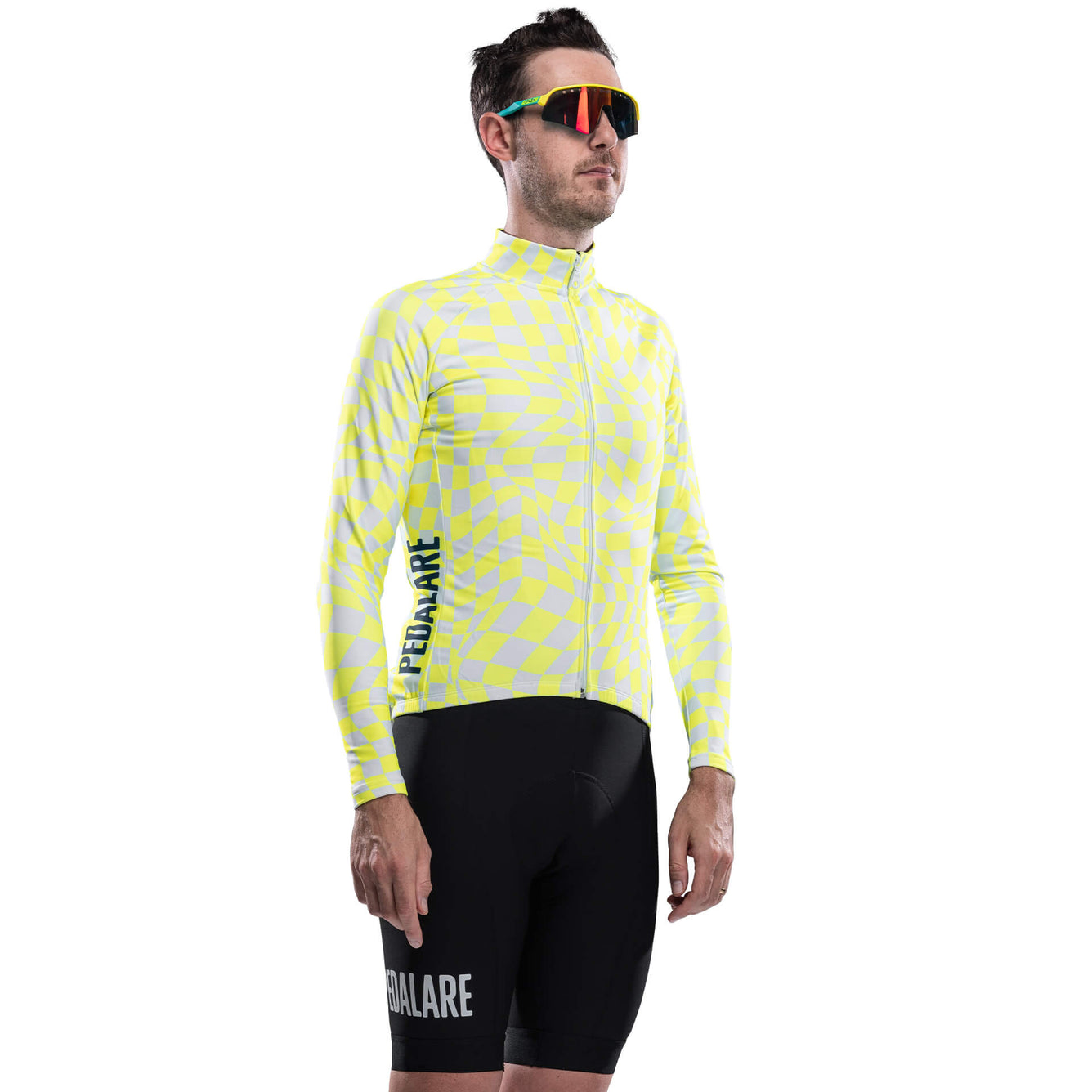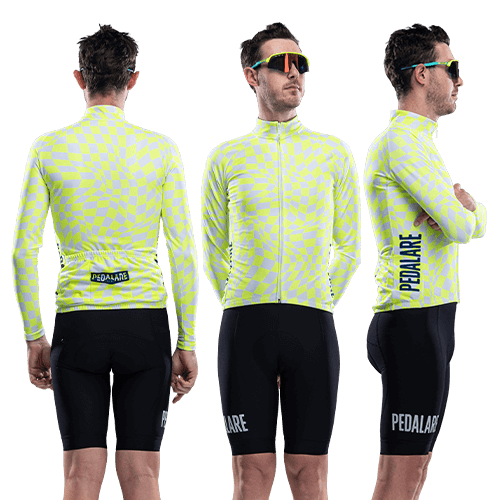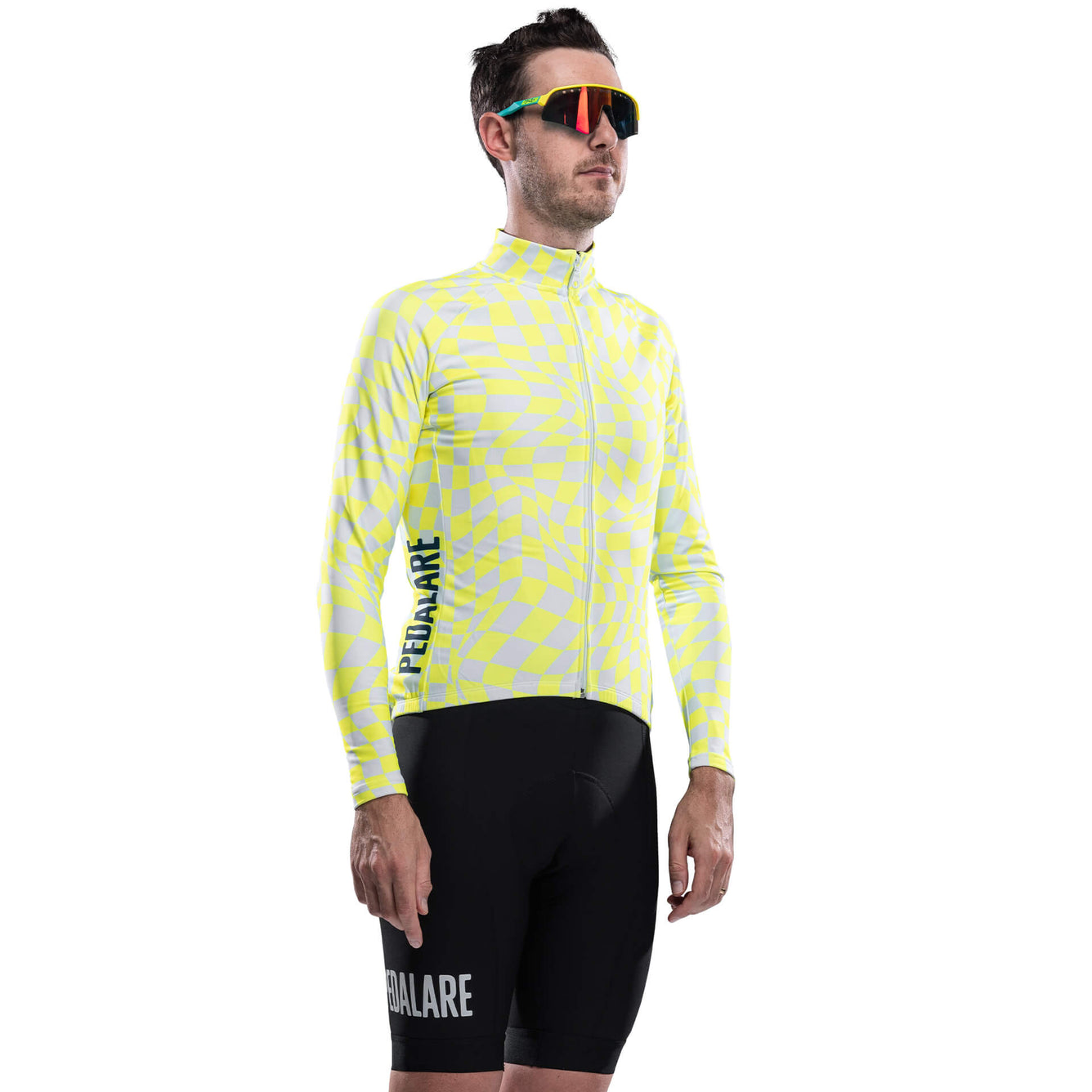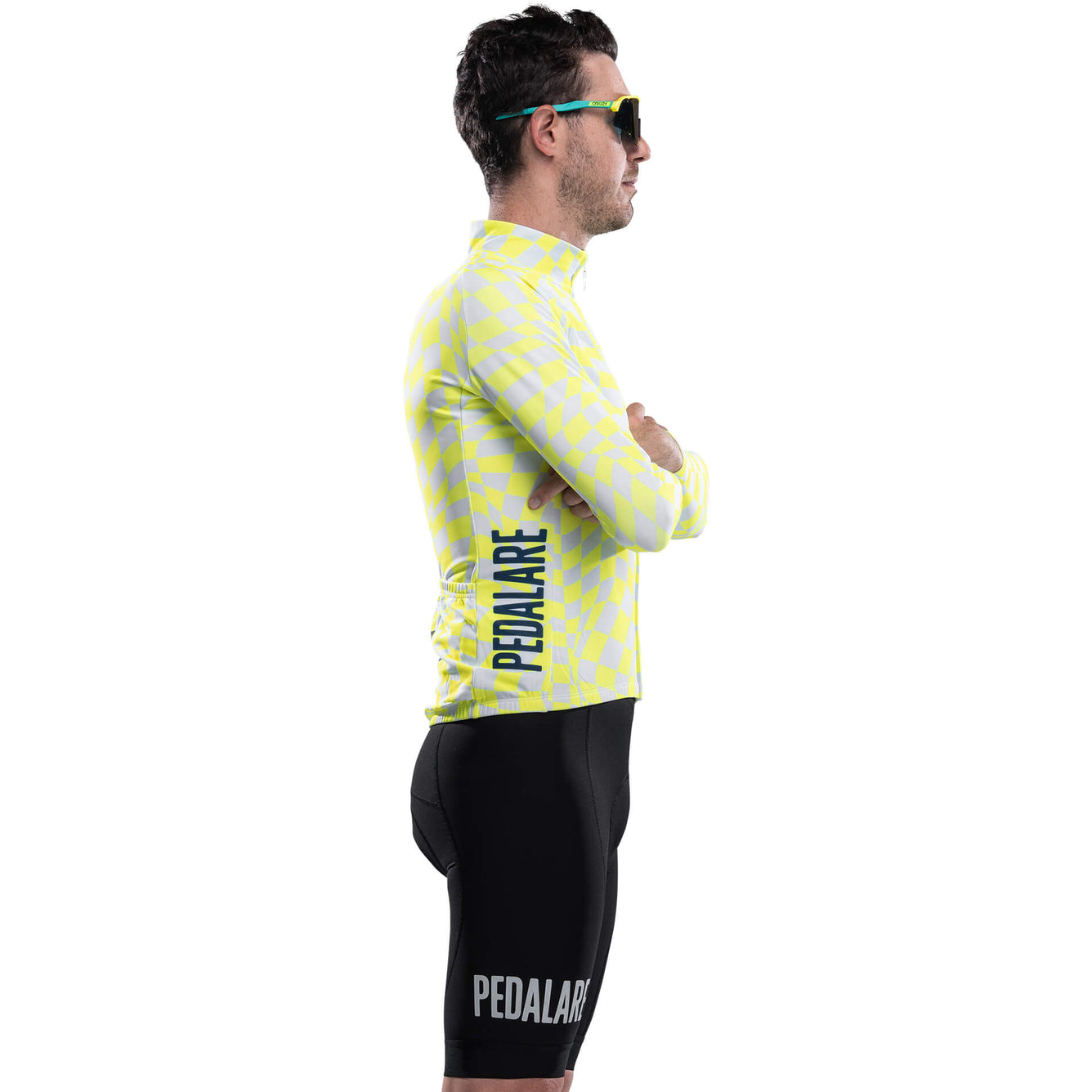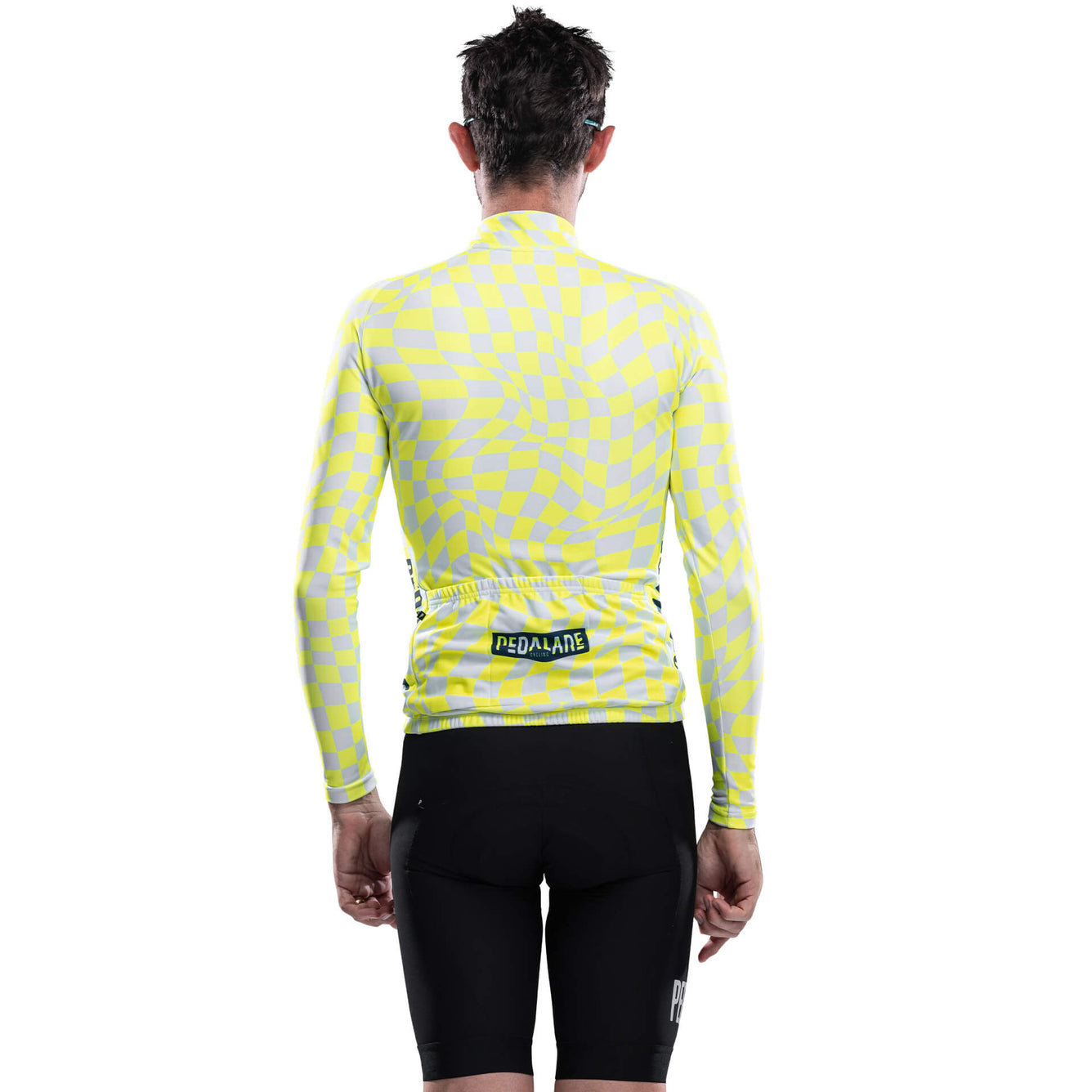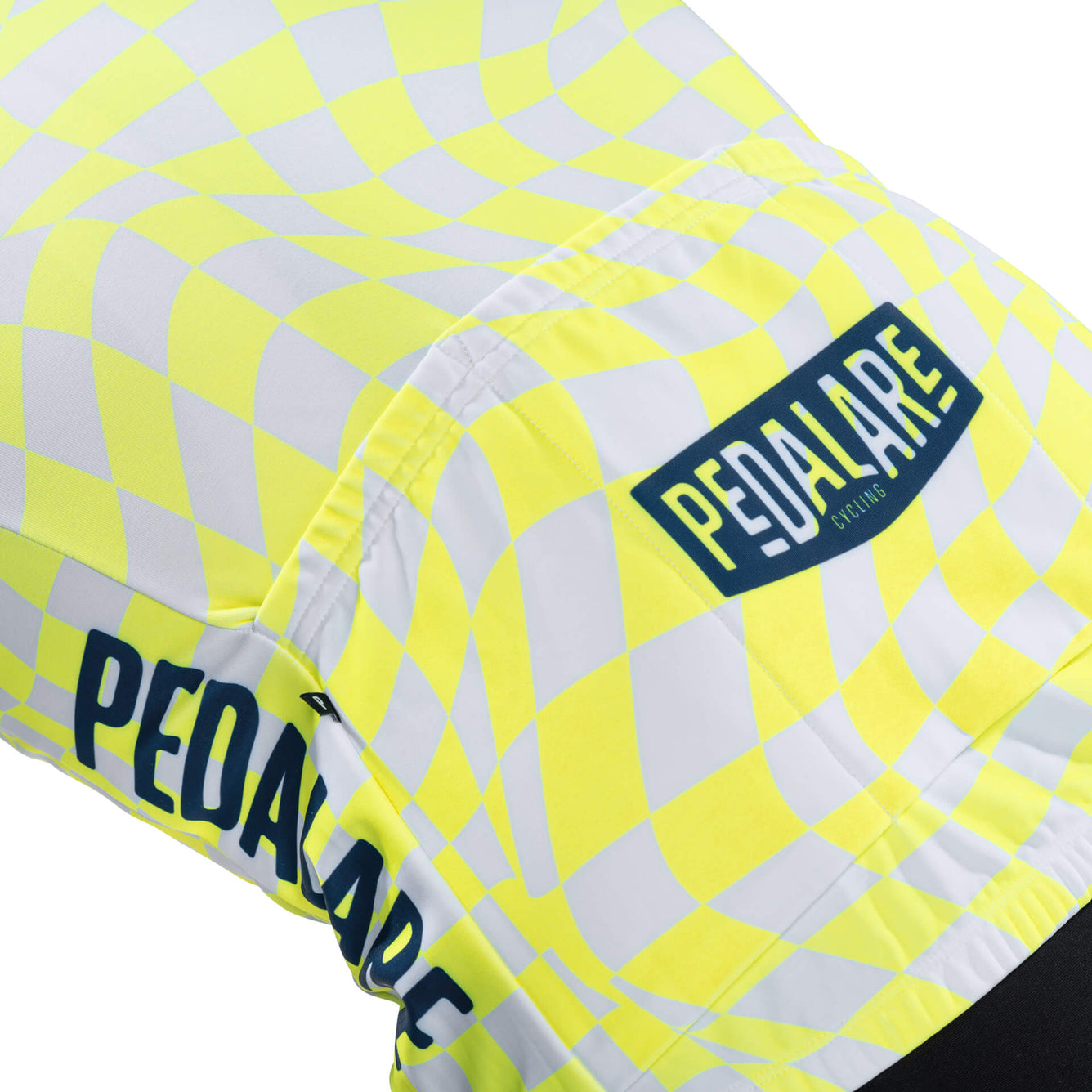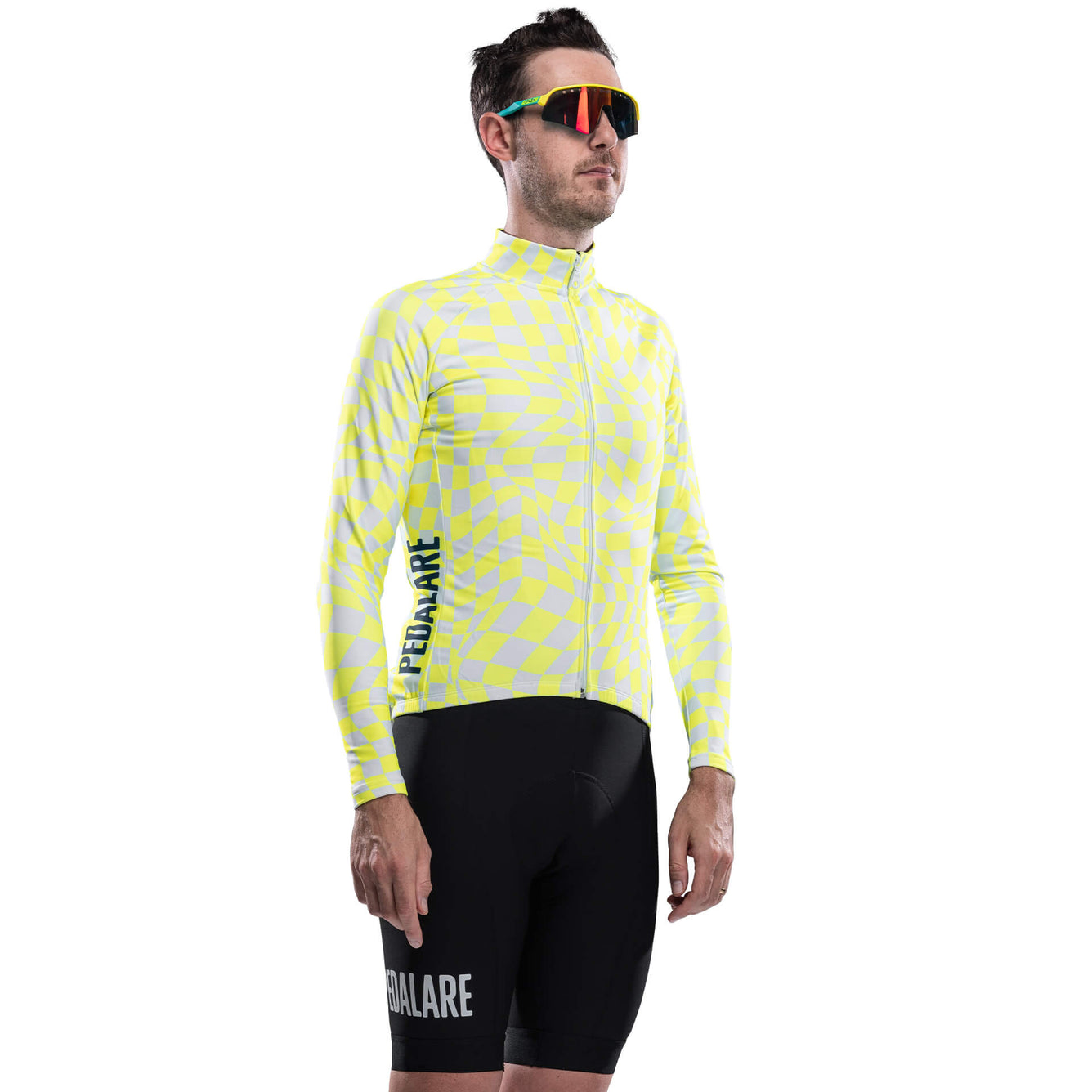 WARP Winter Long Sleeve
Winter is dark. Night time is dark. Cloudy days are dark. Don't be dark!
Be bright, be cool, stay warm.
The smart bit is that the brain will devote its attention to things it can't understand. Our wavey warp pattern grabs the attention of drivers and doesn't let it go, but not at the expense of style.
Constructed from a brushed/thermal material sourced from Italy, weighing 260gsm. This will keep you warm, but also regulate your temperature well through moisture transfer. This garment is the perfect item for those chilly spring mornings and for when the sun goes down. Matched with our lightweight vest for the ultimate warmth, you'll be set for any conditions
Cut slightly larger so you can layer
83% PE, 17% EA
Long tight-fitting sleeves
a bluesign® and OEKO-TEX® certified material
260gsm Brushed/thermal Italian fabric
moisture-wicking
Good for temperature between 5 and 18 degrees, so perfect for spring and the Perth winter
Soft inside collar
Of course… 3 rear pockets
SIZING CHART
Super comfy, super warm, looks sharp
The extra length in the sleeves means there's no gap between the cuff and the top of my gloves - very thoughtful!
Warm, but not HOT - except in looks ;)
Look good, keep warm and don't sweat the house down. The Pedalare Winter Long Sleeve - Warp is great for dark cold mornings as it is super visible in low light and super warm. The unique print stands out from the crowd on your local bunchee and you will feel cool, while being warm. The fabric breathes so well that you wont even notice its a cold morning.